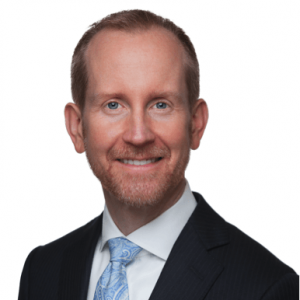 New York City, NY
Gary J. Ross
Ross Law Group, PLLC

+ Follow
ABOUT
Gary J. Ross focuses his practice on securities law, venture capital and private equity, corporate governance, mergers and acquisitions, and general corporate matters. Gary represents private companies (at all stages), angel investors, investment funds, and industry trade associations. Gary has extensive experience advising as to SEC-registered and exempt capital markets transactions, including initial public offerings, common and preferred equity offerings and debt offerings. Gary regularly counsels registered and exempt investment advisers as to compliance issues. His experience also includes expert witness engagement in commercial litigation matters.
Gary's clients include:
AngelList
AVALT Holdings
Bushman Expedition Outfitters
Cliintel Capital Group
Columbia Heights Initiative
Community Wellness Alliance Collaborative
The Data Coalition
The Data Foundation
Geração Alpha
G Software
Harriet Angels
Hedgeable
InvestFeed
JustWorks
Museum of the Future Foundation
Premier Indoor Golf
Rainhas Churrascaria
Republic [Crowdfunding Platform]
Serval Ventures
Steemit
Zenith Global
Gary has also represented angel investors and investment funds in regard to investments in Bats Global Markets (pre-IPO), Bit9, Botanical Investment Group, Cruise Automation, Dextro, Educents, Filament Labs, Lyft, Rentlytics, Rubicon Global, Shred Video, Silverlight Digital, Square (pre-IPO), Weave and many other companies.
Gary is an adjunct professor at Seton Hall Law School, has lectured at schools such as Penn State Dickinson Law, teaches Continuing Legal Education programs on securities law and startup financing, and is a frequent speaker on ethics for small firm practitioners. Gary has been quoted in articles in Corporate Counsel, The New York Times and the Associated Press.
Prior to founding Jackson Ross PLLC, Gary worked in the Corporate Transactions & Securities and Capital Markets practice groups at Sidley Austin LLP and Alston & Bird LLP. In 2008, he was seconded by Sidley Austin to serve as in-house counsel at Colgate-Palmolive Company. From 2009 to 2012, Gary served in the U.S. Department of the Treasury, where he oversaw contractors and financial agents engaged by Treasury to provide asset management, advisory, and other services relating to the Troubled Asset Relief Program (TARP).
Gary received his J.D. from Northwestern Law School in 2004 and earned a B.B.A. from the University of Miami in 1994. Prior to attending law school, Gary worked at Ernst & Young LLP and for the Tennessee Department of Human Services.
Gary is an avid runner, triathlete, and mountaineer.