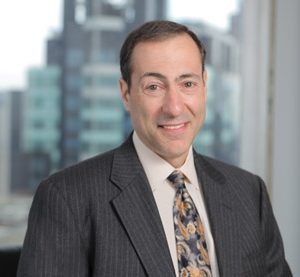 New York, NY
Stuart M. Riback
Wilk Auslander LLP

+ Follow
ABOUT
Stuart M. Riback is a member of the New York law firm of Wilk Auslander LLP. His practice is concentrated in the areas of commercial, financial, creditors' rights, intellectual property, and cross-border litigation. Stuart is the immediate past chair of the Business and Corporate Litigation Committee in the ABA Business Law Section and and is now a member of the Section's Council and the Committee Oversight and Support Board.
As a business litigator with more than 35 years of experience, Stuart brings to his clients a practical sense of how to achieve the client's business goals in the most businesslike way — without litigation if possible, but by winning when litigation is necessary. Stuart is known for his careful preparation, well-considered strategic sense, clear presentation style, and consistent record of producing results.
Stuart has handled a wide range of complex commercial, securities, intellectual property and creditors' rights disputes. He has represented clients in industries as diverse as hedge fund management, private equity, banking, entertainment, high technology, major league sports, manufacturing, biotechnology, niche lending, media, and aviation. His clients range from individual entrepreneurs and private-equity investors to publicly traded Fortune 100 companies and multinational companies based overseas.
Stuart's cases include some highly visible, cutting-edge litigation that established new rules of law. For example:
He argued the U.S. Supreme Court case that defined the scope of trade dress protection under the Lanham Act.
He successfully established new law in the Eleventh Circuit about the reach of § 13(d) of the Securities Exchange Act of 1934.
He obtained a ruling from the Delaware Court of Chancery broadening the reach of arbitration clauses.
Stuart writes and lectures extensively about cross-border disputes, intellectual property, arbitration, corporate privilege and work product issues, and litigation strategy. He has been named a New York "Super Lawyer" every year since 2007. He is active in the American Bar Association Business Law Section and the Association of the Bar of the City of New York.
Stuart has been named a Fellow of the American Bar Foundation. The Fellows is an honorary organization of attorneys, judges, law faculty and legal scholars whose public and private careers have demonstrated outstanding dedication to the welfare of their communities and to the highest principles of the legal profession. Membership in the Fellows is limited to one percent of lawyers licensed to practice in each jurisdiction.