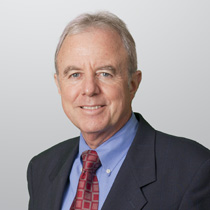 Fort Lauderdale, FL
Thomas F. Morante
+ Follow
ABOUT
Tom Morante is a partner in the Fort Lauderdale office of Kaufman Dolowich Voluck, LLP and chair of the firm's Insurance Regulatory and Transactional Practice, assisting financial services and insurance clients navigate an increasingly complex global regulatory and technology-driven environment. He represents insurance and reinsurance companies, captive insurers, insurance wholesalers, insurance agents/brokers, financial institutions, and funds and fund managers. For more than 25 years, clients have relied on Tom's experience in handling U.S. state and foreign insurance regulatory, compliance and transactional matters with respect to life and annuities, health, property and casualty, extended warranty, representations and warranties, CGL, title, environmental, cyber risk, D&O, crop, surplus lines and political risk insurance.
Mr. Morante's representative matters include domestic and foreign insurance company formation and authorization, U.S. and cross-border M&A, captive insurance company formation, policy contract drafting and coverage analysis, insurance agent/agency and third party administrator licensing and sales and marketing practices, Insurtech/blockchain/AI, telematics, fronting/reinsurance transactions, private placement life insurance (PPLI) and private placement variable annuities (PPVA) in connection with estate planning and structuring insurance dedicated funds in connection therewith, and cybersecurity/data privacy compliance.
Collaborating with foreign law firms around the world, Mr. Morante also handles regulatory compliance, transactional and enforcement matters abroad. He is fluent in Spanish, and has studied in Colombia, Mexico and Spain. Insurance clients regularly ask Mr. Morante to assist in the development of offshore life insurance, annuities and investment products in Bermuda, Cayman Islands and other jurisdictions. He provides counsel on the foreign country laws implicated in the distribution and cross-border sale of insurance products, with an emphasis on Latin America and Asia. He chairs the American Bar Association (ABA) Business Law Section's International Coordinating Committee, and is on the Board of Advisors of Inter-American Dialogue's Financial Services Advisor publication.
On the international trade front, Tom advises financial services clients with respect to the Office of Foreign Assets Control (OFAC) Regulations, the USA Patriot Act and foreign country anti-money laundering laws, and the Foreign Corrupt Practices Act (FCPA) and foreign anti-corruption legislation. He counsels clients on the North American Free Trade Agreement (NAFTA) and the proposed USMCA modifications thereto, in connection with insurance and financial services. Tom also counsels clients on the OECD's Common Reporting Standard (CRS) and the EU's General Data Protection Regulation (GDPR) and similar laws recently adopted in the U.S. and Latin American countries.
In addition, Mr. Morante monitors the activities of the Federal Insurance Office (FIO) and the regulatory initiatives of the National Association of Insurance Commissioners (NAIC), the American Council of Life Insurers (ACLI) and the International Association of Insurance Supervisors (IAIS).