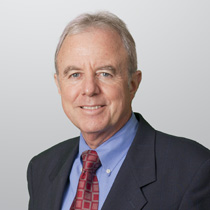 Fort Lauderdale, FL
Thomas F. Morante
Holland & Knight

+ Follow
ABOUT
Tom Morante, co-chair of the firm's Insurance Industry Team, is a partner in Holland & Knight's Fort Lauderdale office assisting financial services clients navigate an increasingly complex global regulatory environment. He represents insurers, reinsurers, captives, insurance wholesalers, insurance agents/brokers, and funds and fund managers. For more than 25 years, clients have relied on Mr. Morante's experience in handling U.S. and foreign insurance matters with respect to life and annuities, health, title, property and casualty, extended warranty, environmental, cyber risk, directors and officers (D&O), political risk and trade credit insurance.
Mr. Morante's representative matters include domestic and foreign insurance company formation, U.S. and cross-border M&A, captive insurance, policy coverage and analysis, agent/agency licensing, Insurtech and blockchain, telematics, fronting/reinsurance, private placement life insurance (PPLI) and insurance dedicated funds, and life settlements. Collaborating with attorneys in the firm's Bogotá and Mexico City offices and foreign law firms, Mr. Morante also handles insurance regulatory compliance and enforcement matters abroad. He is fluent in Spanish, and has studied in Colombia, Mexico and Spain. He is a member of the firm's Latin America Team, its Cyber Liability Insurance Team and its Autonomous Transportation Team. He also chairs the American Bar Association (ABA) Business Law Section's International Coordinating Committee.
Insurance clients regularly ask Mr. Morante to assist in the development of offshore life insurance, annuities and investment products in Bermuda and other jurisdictions. He provides counsel on the foreign country laws implicated in the distribution and cross-border sale of offshore insurance products, with an emphasis on Latin America and Asia. He also advises on the OECD's Common Reporting Standard (CRS) regarding automatic annual exchange of financial account information.
Mr. Morante advises clients with respect to Office of Foreign Assets Control (OFAC) Regulations, including the Cuban Assets Control Regulations, the USA Patriot Act and foreign country anti-money laundering laws, the Foreign Corrupt Practices Act (FCPA) and foreign anti-corruption legislation. He also counsels clients on the North American Free Trade Agreement (NAFTA), the Free Trade Agreements with Chile, Peru, Colombia and Panama, Section 301 of the Trade Act of 1974 with respect to trade sanctions, and the General Agreement on Trade in Services (GATS).
In addition, Mr. Morante monitors the activities of the Federal Insurance Office (FIO) and the regulatory initiatives of the National Association of Insurance Commissioners (NAIC) and the International Association of Insurance Supervisors (IAIS).
Honors & Awards
The Best Lawyers in America guide, International Trade and Finance Law, 2005-2018; Insurance Law, Tax Law, 2014-2018
Holland & Knight PCS Pro Bono All Star, 2017
American Bar Association Business Law Section Chair's Award, 2016
Chambers USA – America's Leading Business Lawyers guide, Insurance, 2011, 2012 
Florida Super Lawyers magazine, 2007-2018
Top Lawyer, South Florida Legal Guide, 2003-2015
Phi Beta Kappa, Union College, New York
Distinguished Alumni, Washington College of Law Business Law Society, 2013
Martindale-Hubbell AV Preeminent Peer Review Rated
Memberships
Hispanic Bar Association of the District of Columbia, Member
District of Columbia Bar, International Section, Member
The Florida Bar, Sections on International Law and Business Law, Member
Virginia State Bar, International Practice Section, Member 
American Bar Association, Business Law Section, Member; International Business Law Committee, Member, Past Chair and Administrative Committee Director to the Business Law Section Diversity Committee
American Bar Association, Business Law Section, Marketing Board
American Bar Association, Business Law Section, Member of Council
American Bar Association, Business Law Section, International Coordinating Committee, Chair
American Bar Association, Business Law Section, Council Committee on Committees, Member and Co-Chair
American Bar Association, Business Law Section; Cyberspace Law Committee; Captive Insurance Committee, Dispute Resolution Committee, Corporate Governance Committee, and Federal Regulation of Securities Committee, Member
American Bar Association, Section of International Law; International Trade Committee, Member
Thomson Reuters Business Law Partner, Advisory Board Member
Dean's Advisory Council, American University Washington College of Law, Member
International Alumni Leadership Council, American University Washington College of Law, Member 
Inter-American Dialogue's Latin American – Financial Services Advisor, Board of Advisors